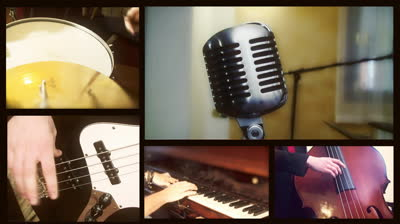 Hello Friends!
I recently returned to LA from a trip to Brazil, where I had the pleasure to perform in two shows with a Brazilian band called Contrabanda.  What a delight to sing well known Jazz Standards for the Brazilian people, who were so appreciative.  To sing Corcovado and Girl From Ipanema and Agua De Beber in English to the Brazilian people was an amazing and unforgettable experience. A lot of the locals don't speak English, but they know and love the tunes.
Stay tuned for my blog post which will go into more detail about the trip and the whole experience. I did have a few issues getting back into the U.S., which were all sorted out and only delayed me a few days, but it did give me time to write a bosa nova, whose title is currently "Alone in Rio".  The olympics were over and everyone had left.  My thanks to Mary Bogue for the idea to write a song while I was waiting for my papers to arrive.  I look forward to sharing the song very soon, once it's recorded.
Meanwhile, back in the U.S it's all getting a little crazy.  I came across a picture of Jack Nicholson today with the caption "It's a beautiful day.  I think I'll skip my meds and stir things up a little."  I thought it was rather appropriate and it inspired the title of this email.
The holiday season is upon us once more, but it's not just that, is it?  The election is also upon us and things are being stirred up, not just in the U.S. but all around the globe. Talking politics is risky and I'm not even allowed to vote yet, but do encourage everyone that can, to do so.  Every vote counts and this is an important one.
So let's add to the mix!  You're invited to take a break from all the craziness and come and enjoy some feel good music.  The choice is yours.  There's the Flight 584 Big Band Nov 15th at Cody's Viva Cantina, the Songbird Holiday Salon produced by #ReallSweetJazz Productions Dec 11th and our BeateJazz show January 22nd, that I'm co-producing with LA's smooth crooner Gary Brumburgh.  These are a few of the wonderful collaborations that I've been working on and would love to see you at one or all!
Happy Holidays and don't forget when it all gets a little crazy, take a minute to stop and breathe and be still.  It works wonders for me.
As always, please feel free to contact me directly.  It's a great time of the year for parties and music bookings and it'd be my pleasure to provide a music solution for you or anyone in your network.
Connect on social media to stay up to date on shows. You can view this original update here.
Warmest Regards and Boa Dia!
Kat